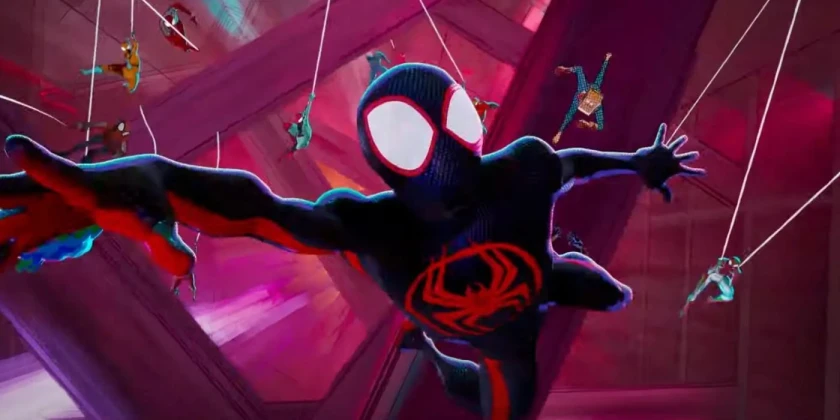 Finally, the sequel to Spiderman: Into the Spider-Verse is here — but does it live up to expectations?
Plot
After the first movie's events, there's a lot of chaos to fix in the multiverse, something our protagonist Miles Morales unwillingly becomes the center of. The hunt for anomalies is led by Spider-Man 2099, Miguel O'Hara, and he is determined to send everyone who's not in their home universe back.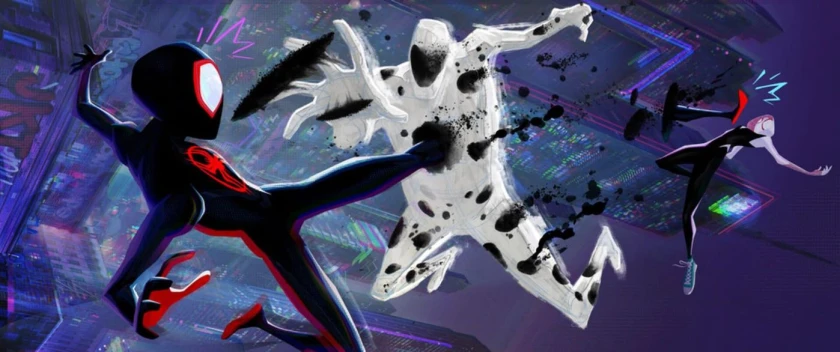 The villain The Spot is determined to get revenge on Miles Morales for how his life was ruined.
Meanwhile, as Gwen Stacy and Peter B. Parker assist Miguel O'Hara in collecting anomalies, a new villain arises; The Spot received strange powers when exposed to Kingpin's collider in the first film, and is now hunting Miles Morales to take his revenge.
Cast
Several voice actors return in this film; including Shameik Moore as Miles Morales, Hailee Steinfeld as Gwen Stacy, Jake Johnson as Peter B. Parker, as well as Brian Tyree Henry and Luna Lauren Vélez as Miles' parents Jefferson and Rio.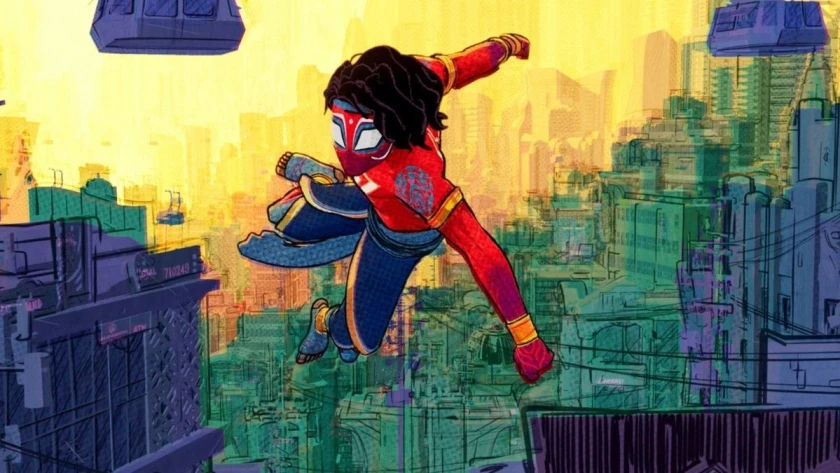 The Indian Spider-Man, Pavitr Prabhakar, is played by Karan Soni.
Among the new voices, we hear Daniel Kaluuya as Spider-Punk, Issa Rae as Spider-Woman, Jason Schwartzman as The Spot, Oscar Isaac as Spider-Man 2099, and Karan Soni as the Indian Pavitr Prabhakar.
Music
In addition to the fantastic animation style these films have, I also think that the music stands out, and while there aren't quite as many great songs in the sequel, the film score is superb.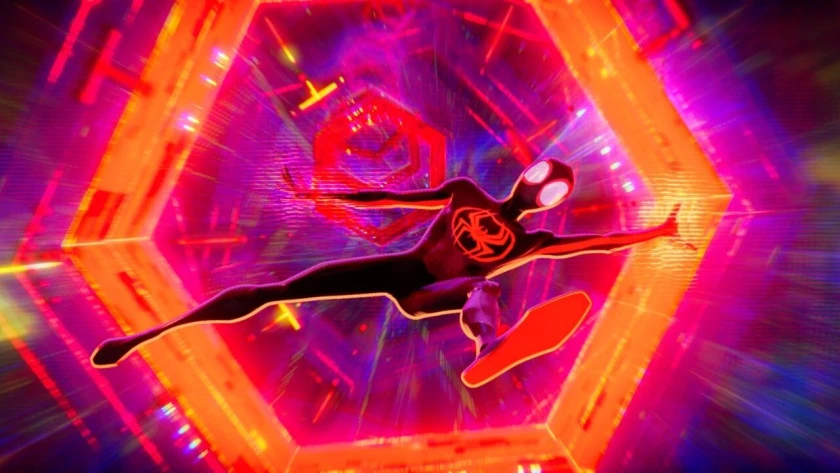 The unique animation style and the great music fit the movie perfectly.
The composer Daniel Pemberton also returns to this film, continuing his unique stamp where he blends hip-hop with orchestral music to create a fresh and very fitting soundtrack, where it matters the most.
Verdict
This is undoubtedly an entertaining and beautifully animated film, but it has very little of what made the first film magical — and it's clear that it only serves as a bridge to the next movie, namely the 2024 release Spider-Man: Beyond the Spider-Verse.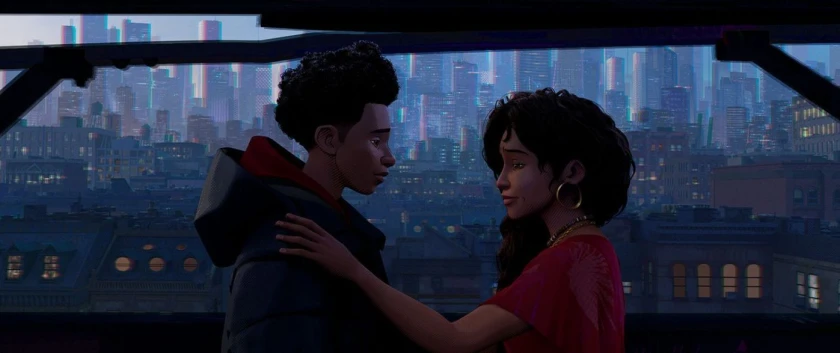 The new movie has the same graphic style that we loved in the first film.
It feels unfortunate that they missed a golden opportunity to do something great with this film, instead tying it all together in a third and final film. Regardless, it's worth seeing, because otherwise you won't understand what's happening in the third film.
Premiere
Spider-Man: Across the Spider-Verse will have its cinema premiere in the US on Friday, June 2, 2023.
The good
Same fantastic style as before
Really great music — just like in the first film
The Bad
It feels like a transitional film, a "bridge" between the first and third films
Score
Spider-Man: Across the Spider-Verse gets the score 7 out of 10.
---
This article is about