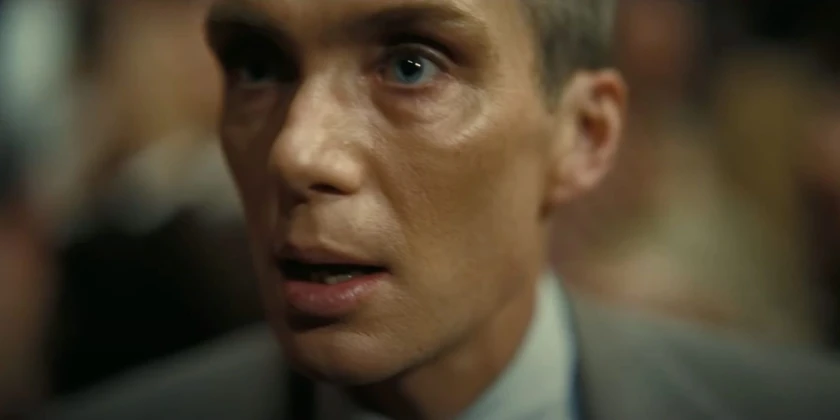 Oppenheimer impresses like few films have done before.
One of humanity's most important events was when the first atomic bomb was created - a race between the USA, Hitler's Germany, and Russia - but who was the man behind the American Manhattan Project, named Robert J. Oppenheimer?
Plot
In the film, we follow Oppenheimer's life, initially as a student at Harvard University and then as a theoretical physicist traveling around Europe to meet other researchers and lecturers in theoretical physics. Eventually, he is asked to lead the Manhattan Project so that the USA can beat Germany and Russia in the pursuit of the world's first atomic bomb.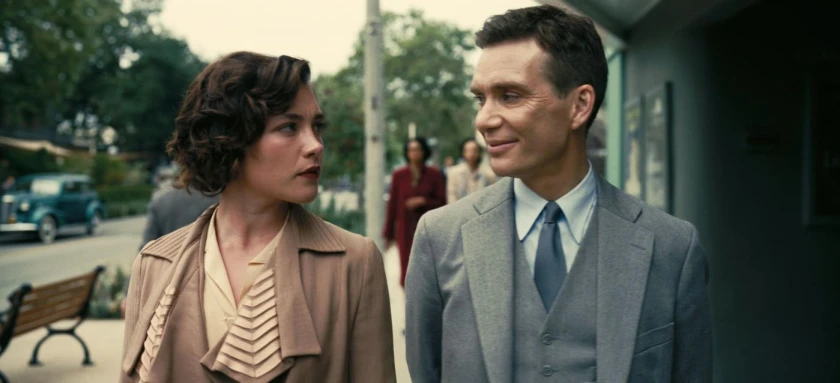 Florence Pugh as Jean Tatlock and Cillian Murphy as Robert J. Oppenheimer.
However, it turns out to be demanding for both the mental and physical health to be responsible for creating the world's first weapon of mass destruction, and Oppenheimer did not hold back his opinions or his political engagement - he fought to avoid global destruction due to nuclear warfare.
Cast
Oppenheimer has the longest cast list I have seen - besides Cillian Murphy in the lead role as Robert J. Oppenheimer, we see Gary Oldman, Matt Damon, Emily Blunt, Florence Pugh, Gustaf Skarsgård, Jason Clarke, Josh Hartnett, Casey Affleck, Kenneth Branagh, Rami Malek, Olivia Thirlby, Alden Ehrenreich, and Robert Downey Jr. in supporting roles.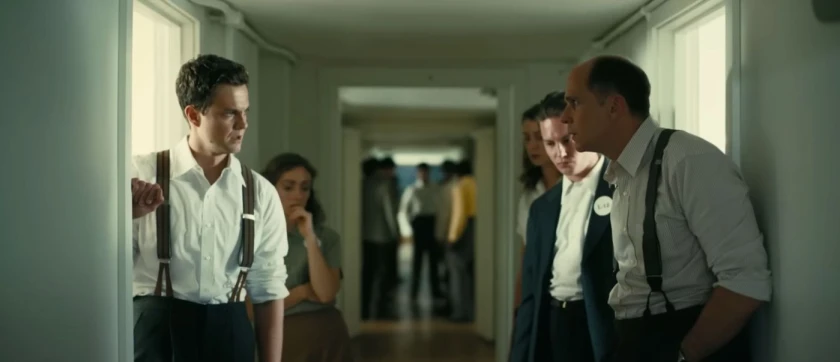 Jack Quaid and Gustaf Skarsgård in Oppenheimer.
The film moves at a rapid pace and the roles can be as small as a single line, but all the actors fit their roles perfectly. Especially Cillian Murphy, Robert Downey Jr., and Kenneth Branagh impress - truly excellent performances.
Screenplay and direction
What makes this film unique is the way Christopher Nolan makes his films - he weaves together different timelines, events, and characters in an awe-inspiring way. A biography like this can easily become boring, especially when it comes to theoretical quantum physics, but Oppenheimer never gets boring; on the contrary, it is one of the most exciting films I have seen in a long time.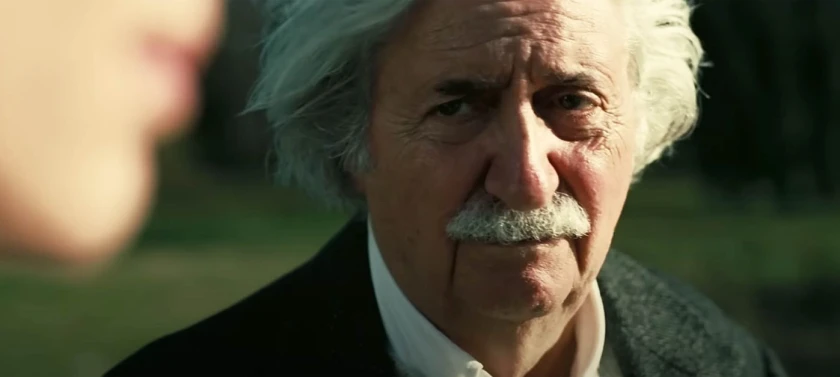 Tom Conti as Albert Einstein in Oppenheimer.
It is a horrific story to be told, both on Oppenheimer's personal level and regarding the development of the atomic bomb and the first times they are used, and it is done terrifyingly. The message is clear; nuclear weapons can obliterate all of humanity.
Music
Swedish composer and music producer Ludwig Göransson returns after their first collaboration in Nolan's previous film, Tenet, and I must say that it is a breathtaking soundtrack to powerful images of explosions and atoms.
Review
With Oppenheimer, Christopher Nolan raises the bar for both biographical films and drama films in general. It is a film adaptation that mostly consists of interrogations and testimonies. However, it is still exciting to watch - precisely because it is edited in a way that always makes you wonder what will come next.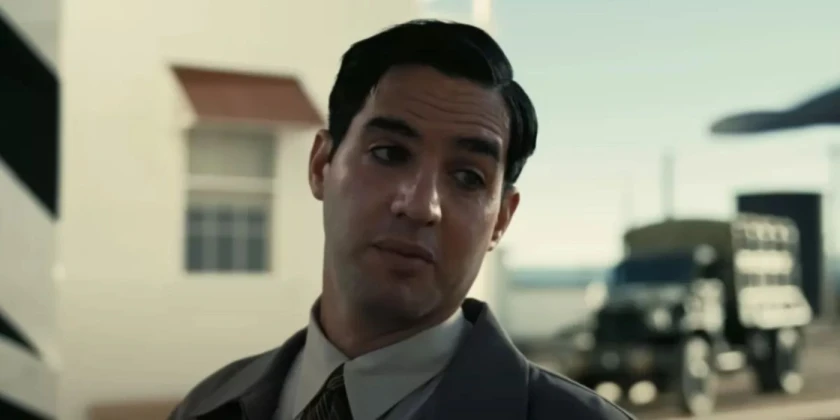 Benny Safdie as Edward Teller in Oppenheimer.
There is a lot to take in, many names to remember, and a lot of political maneuvering to understand, and although it can be difficult to keep up at times, it all comes together impressively at the end of the film. Christopher Nolan makes films like few other directors right now - perhaps no one can challenge him when it comes to films that are both intellectual and exciting at the same time.
Theatrical Release
Oppenheimer premieres in theaters in the USA today, on July 21st, 2023.
Score
Oppenheimer gets the score 9 out of 10.
---
This article is about