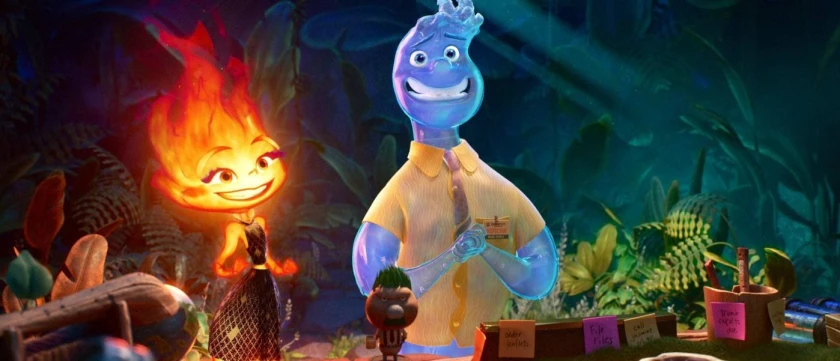 Disney/Pixar are back with a new animated film — we have seen Elemental.
Plot
We follow Ember, a girl who lives with her parents in a world mostly composed of water, earth, and air creatures. Her parents left their fire world behind and are trying their luck on their own by running a shop in the city — a shop they hope Ember will take over.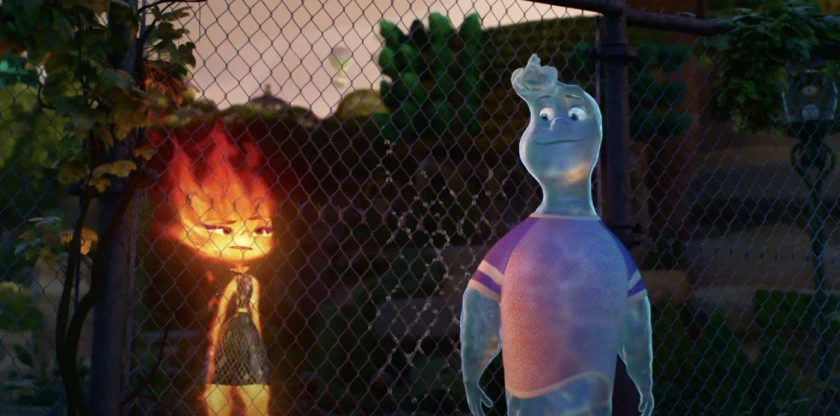 Pixar are skilled at blending the abilities of the different elements — anything else would perhaps be strange considering the film's concept.
However, Ember has no interest in working in the shop and is finding it increasingly difficult to control her temper. After an accident in the shop, she meets the water creature Wade Ripple, who shows her what exists in the world outside — and desperately tries to help her with her feelings about taking over the shop.
Cast
The film's main cast consists of Leah Lewis as Ember, Mamoudou Athie as Wade Ripple, Ronnie del Carmen as Bernie and Shila Ommi as Cinder.
All of the voices fit their characters, and the comic moments of the film really works — they do a great job in making this cartoon world come to life.
Review
So, how good is Pixar's film about different people needing to learn to live together? The thing is, it starts quite slowly and stiffly, but the longer the film goes on, the better it actually gets.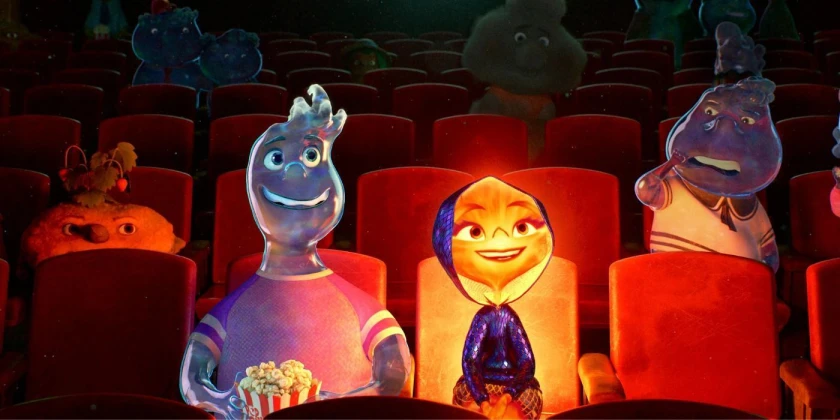 Fire creatures are not welcome in the regular world - something that our main character Ember experiences time and time again.
Despite the film becoming quite exciting towards the end, it unfortunately feels a bit lacking in substance, where I would have liked Pixar to explore the concept of fire, earth, air, and water much deeper than they do in the film.
I watched the film with a 9-year-old who absolutely loved it, so for children, it's a great film!
The good
Beautifully animated
Exciting towards the end
Score
Elemental gets the score 5 out of 10.
---
This article is about