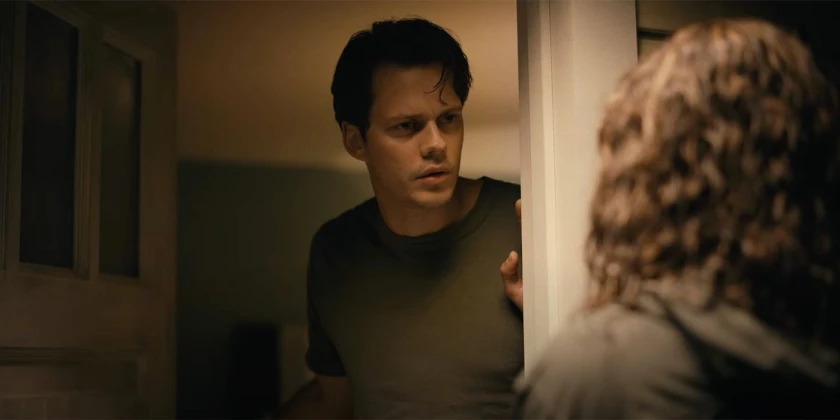 Bill Skarsgård receives unexpected visitors in Barbarian.
Plot
Barbarian is about Tess (Campbell), a young woman who is seeking employment with a documentary filmmaker in Detroit. Since she doesn't live nearby, she rents a house, which unfortunately seems to be double-booked by Keith (Skarsgård). They decide to make the best of the situation, but strange things start happening from the first night...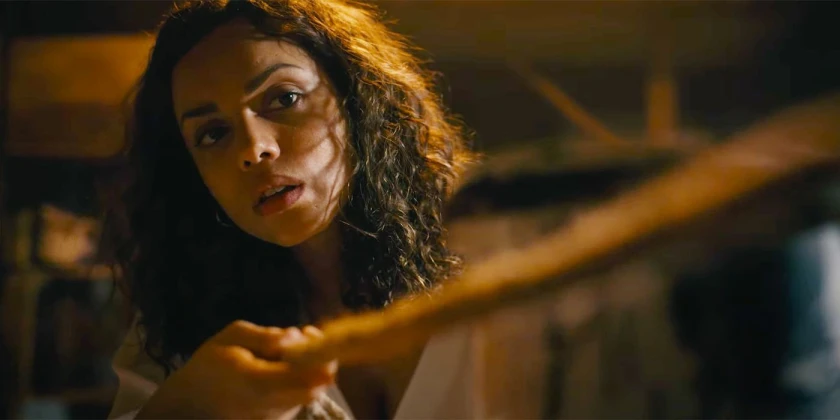 Tip: If you find a rope in the basement - do not pull it. Who knows what might appear...
As the film progresses, it becomes more deranged, intense, and disgusting, but the humor aspect remains while still genuinely scaring the audience. It's a delicate balance that must be difficult to achieve.
Cast
Georgina Campbell plays the lead role as Tess, and around her, we see Bill Skarsgård as the tenant Keith and Justin Long as the disinterested homeowner AJ. I was initially skeptical of Long since he usually does comedies and not horror films, but he is really good as the arrogant actor he portrays. Along with Georgina Campbell and Bill Skarsgård, the film is very well-acted.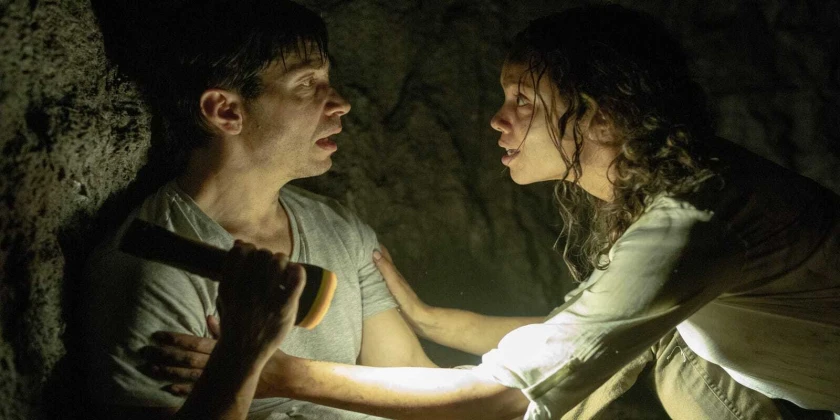 Georgina Campbell and Justin Long in Barbarian.
Even Kate Bosworth makes a cameo appearance, albeit only as a voice, so it can be considered a small cameo. Detroit as a city also serves well as a "character" in the film, with its decaying streets adding to the atmosphere.
Review
Barbarian is a truly entertaining and simultaneously frightening film about the horrors that can hide where you least expect them. It is filled with repulsive scenes that are of high quality.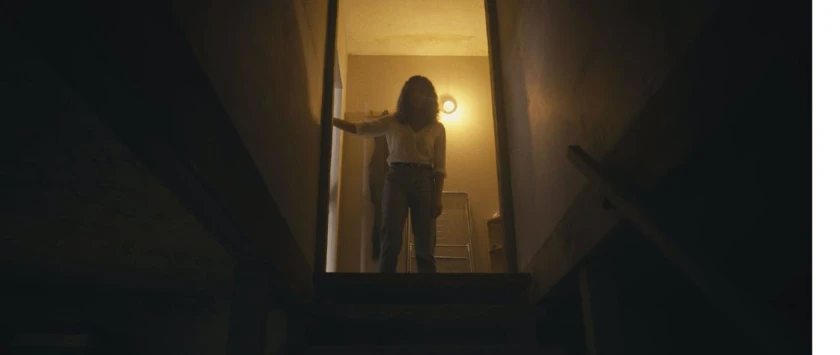 Barbarian effectively plays on our most common fears - dark spaces and what lurks there in the darkness.
This is a horror film you must see if you have even the slightest interest in horror - the entire story is of high quality, and it is at times so vile that you will want to look away. Just as it should be.
Score
Barbarian gets the score 7 out of 10.
---
This article is about