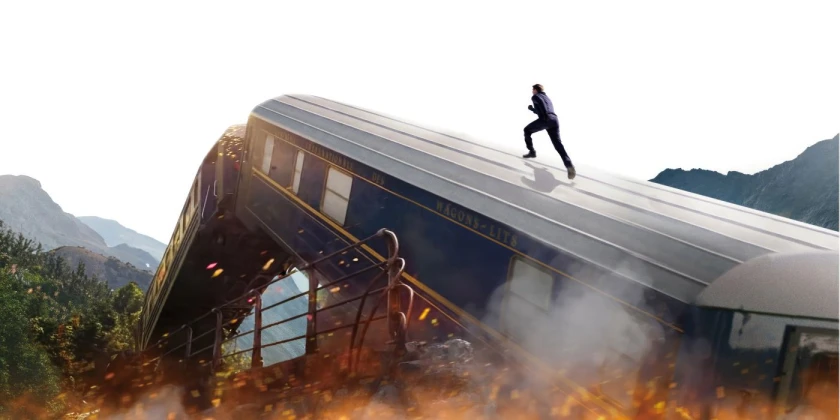 Ethan Hunt is back in an epic action adventure!
The film with the longest title of the year has premiered, but is it worth watching?
Plot
The world faces a new threat: a powerful artificial intelligence has started infiltrating computer systems worldwide, without seeming to do anything, at least for now. However, there appear to be two keys that can be used to shut it down — keys that multiple different groups are now trying to obtain.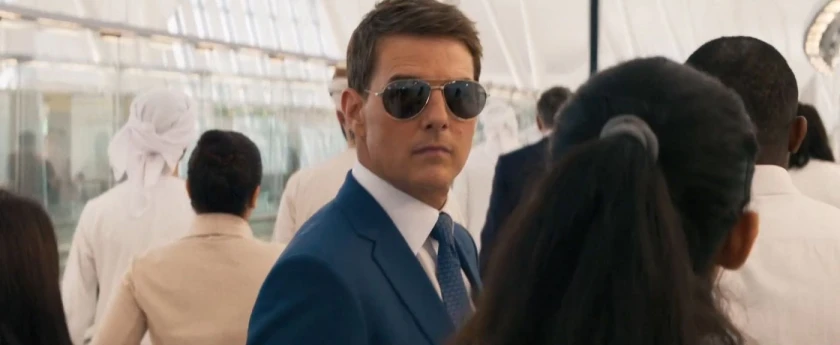 Tom Cruise as Ethan Hunt.
Ethan Hunt's new mission is not only to get hold of the two keys before anyone else but also to figure out where these keys are supposed to be used because it seems like no one knows.
Cast
The role of the undercover agent Ethan Hunt in the Mission: Impossible series is once again played by Tom Cruise. By his side, as before, are Simon Pegg, Ving Rhames, and Rebecca Ferguson, and in the midst of them, the small-time thief Hayley Atwell appears, who may have bitten off more than he can chew (in regards to the character, of course, the actor does an excellent job).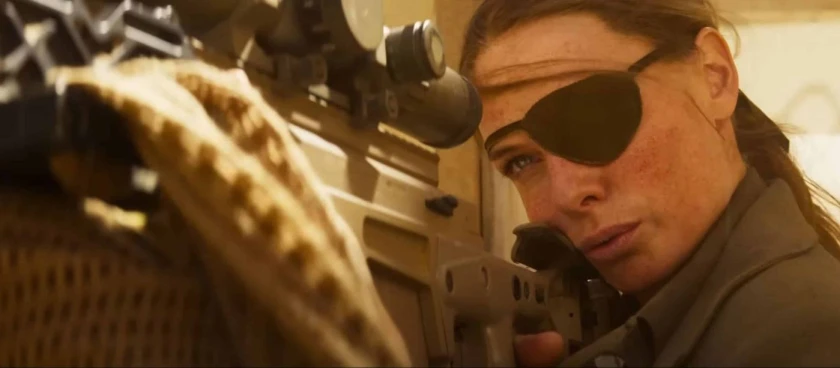 Rebecca Ferguson returns to the role of Ilsa.
As usual in these films, all the actors give it their all, and that's the case in every single scene. There's truly high energy that exudes an action-movie vibe — incredibly well done.
Intense Action
You all know by now that Mission: Impossible films revolve around action scenes and insane stunts, and this film is no exception; they run on trains, flip cars, jump on motorcycles, and parachute — and they do it for real.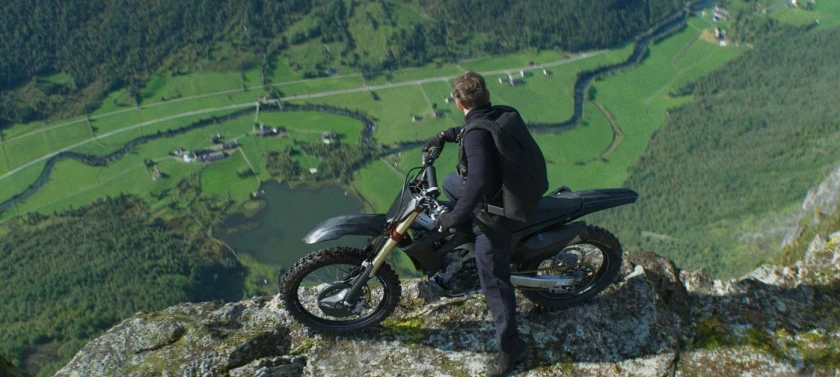 Tom Cruise does his own stunts in the film - each one crazier than the last.
Surprisingly, a lot of their crazy stunts are done for real, so if you think something is fake, you should check out the behind-the-scenes material; you'll probably be surprised at what they put the actors (mainly Cruise) through.
Verdict
So, how good is the film? I find it a little tricky that it's just the first of two films, while already being very long. In total, this story is supposed to take about 6 hours to tell - with a one-year wait halfway (the next film will premiere in 2024).

Tom Cruise and Hayley Atwell find themselves in trouble.
On the other hand, it's refreshing to have real stunts and a well-directed action film like this, so I'm a bit unsure about the rating. The film is worth watching for anyone who loves action, has a historical appreciation for Mission: Impossible, or enjoys Tom Cruise in general.
Without a doubt, this is the best action film you can see in theaters right now.
Premiere Today
Mission: Impossible - Dead Reckoning Part One has its U.S. theatrical release today, on July 12, 2023.
To Be Continued
As you have understood by now, the story continues in the sequel; part two is called Mission Impossible 8 and will premiere next summer, on June 26, 2024.
The good
Many well-executed action scenes
Impressive stunts
The Bad
A little too much talking at times
First part of a two-part story
Too long for its own good
Score
Mission: Impossible - Dead Reckoning Part One gets the score 7 out of 10.
---
This article is about