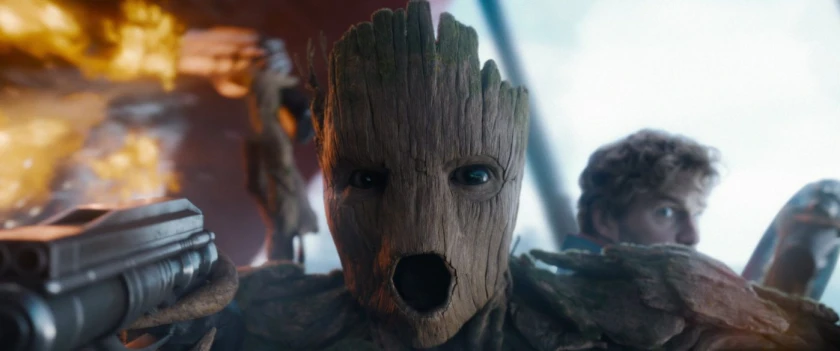 Finally, the third and final part of the Guardians of the Galaxy saga is here!
After six years of waiting, Guardians of the Galaxy gets a conclusion.
Plot
The movie is about Knowhere suddenly being attacked, which after some fighting leads to everyone's favorite raccoon Rocket being seriously injured. However, it turns out that he cannot be repaired without the "key" to unlock his biomechanical body.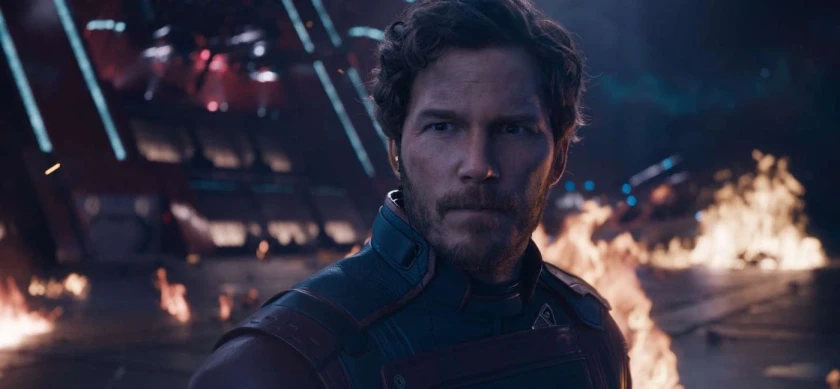 Chris Pratt once again plays Peter Quill, also known as Star-Lord.
The entire Guardians team then sets out on a race against time to find the clues that could save Rocket's life — a journey to his unknown past, that unravels the mystery behind Rocket.
Music
If there is one thing that distinguishes the Guardians of the Galaxy movies, it is that they play nostalgic music non-stop - and that is exactly the case in the third edition, which of course we hoped for.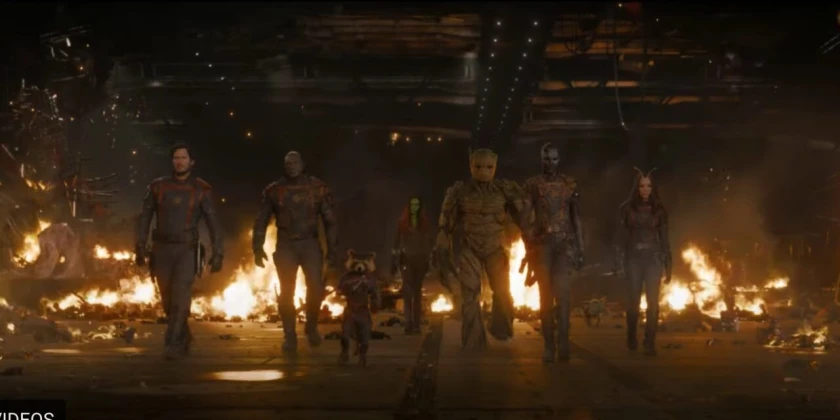 There is a lot of slow motion and great music in this movie.
It may not come as a surprise, but the movie is full of great and atmospheric songs that are also interspersed with the film score composed by John Murphy, which is surprisingly good in the more emotional parts of the film.
Script and Direction
Guardians of the Galaxy Volume 3 is, like the previous films, written and directed by James Gunn - and it is an engaging and exciting film. He has a unique way of writing and directing, which continues to work like a glove.

Guardians infiltrate a base in space in search of Rocket's past.
You can tell in many ways that this is Gunns's final contribution to this series because he doesn't hold back - there are long scenes without cuts, a lot of the humor we love, and more emotionally charged than before.
Review
I had high expectations for this movie, partly because I had read that it would be sad, and partly because it is a concluding chapter in the Guardians saga. However, I can say right away that I was not disappointed; it is good in many ways and very, very entertaining - just as it should be in a Guardians movie.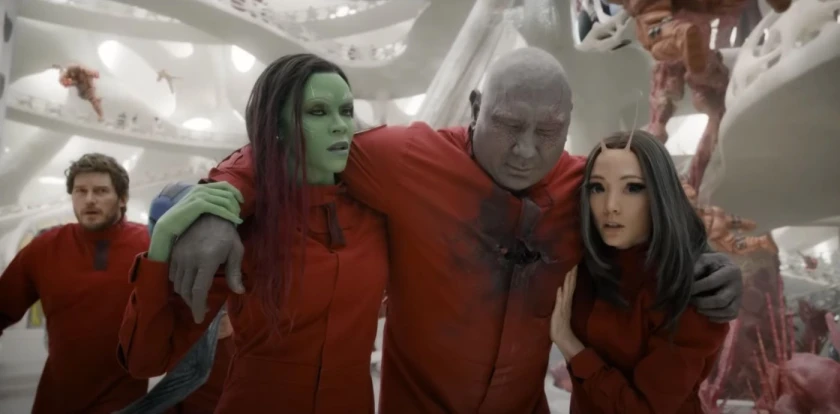 The search for clues proves to be more dangerous than they thought.
However, it may not suit everyone because it is more emotional than before, and also more frightening than before. The younger ones in our audience thought that the movie was tough and sad at times, but they of course loved the movie as a whole anyway. Just be prepared that it can be a little darker than usual.
The movie is entertaining and something you must see if you liked the previous films.
Guardians of the Galaxy: Vol 3 has its theatrical release today, Friday, May 5, 2023.
The good
The gang is back!
Wonderful humor as usual
The Bad
More serious than previous movies
Score
Guardians of the Galaxy Volume 3 gets the score 8 out of 10.
---
This article is about