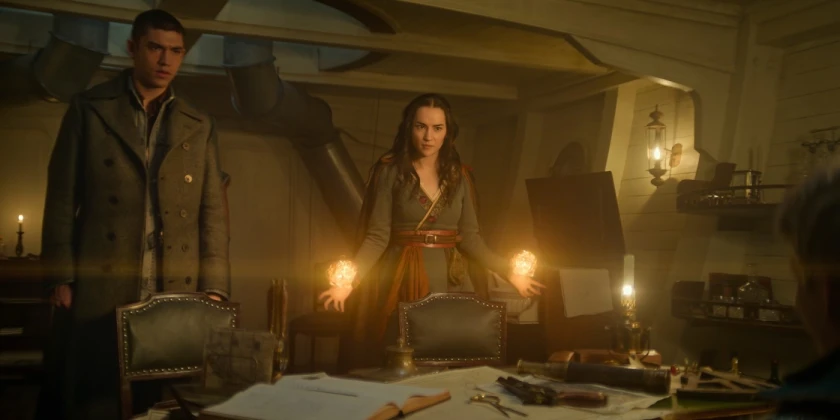 After two years, Netflix's fantasy series has finally received its second season.
Even though the second season hasn't been as hyped as the first, those who watched the first season likely want to see the continuation. And now it's here!
Alina (Jessie Mei Li) is on the run from Kirigan (Ben Barnes). She's accompanied by her friend Mal (Archie Renaux), and together they must find two mythical creatures to strengthen Alina's powers enough to defeat Kirigan.
In Ketterdam, the Crows must form new alliances not only to strengthen their positions but also to survive.
The second season of Shadow and Bone premieres on Netflix tomorrow, March 16.
Summary of Season 1
Trailer for Season 2
---
This article is about
In Cinemas
Latest Trailers
Latest Posters